Index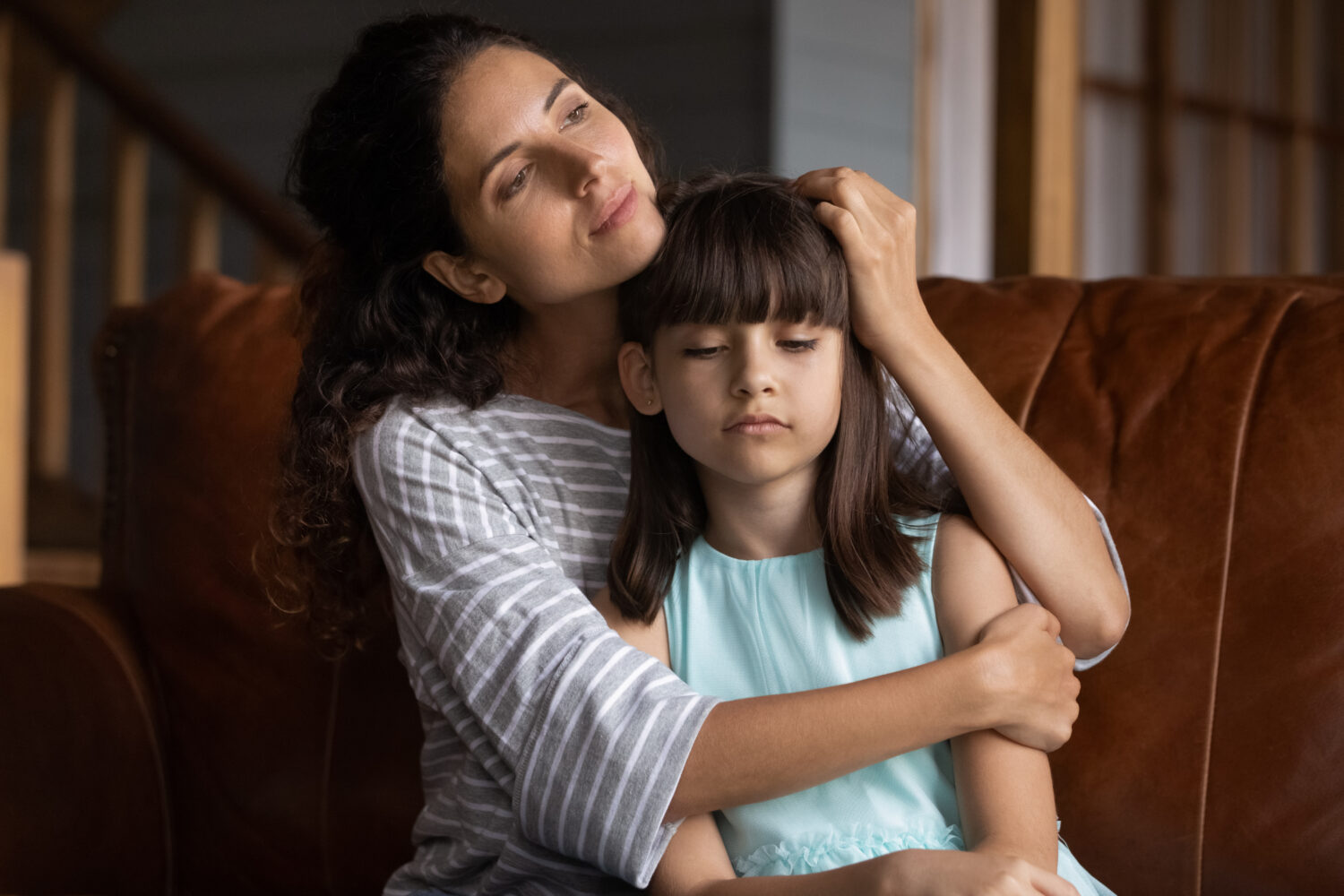 About Safe Home South-Limburg
A Safe Home, a joint effort!
Safe Home South Limburg is the advisory and reporting centre for domestic violence and child abuse. Anyone can ask for advice or make a report to Safe Home. Whether you're looking for help yourself or you're worried about someone else. Whether you're a professional or not. Whether you're young or old. Whether you're a victim or use violence yourself. You can also contact us if you suspect domestic violence in your area. Safe Home wants to work with you to make the violence stop.
Our organisation
Safe Home has a team of expert, SKJ-registered employees, behavioural scientists and safeguarding medical specialists to whom you can present your concerns about yourself or someone else. We are part of the South Limburg Regional Health Service.
Click on the circles in the organization chart for a short interview with our employees
Tasks and powers
The duties and powers of Safe Home are regulated in the Social Support Act 2015. According to this Act, Safe Home has the following duties:
Giving advice;
Receiving reports;
Investigating whether the case involves domestic violence or child abuse ;
If necessary, initiating follow-up steps in the form of transferring to voluntary help, notifying the Child Care and Protection Board and/or reporting to the police;
Feedback to the party reporting.
Our working area includes 16 municipalities, namely: Beek, Beekdaelen, Brunssum, Eijsden-Margraten, Gulpen-Wittem, Heerlen, Kerkrade, Landgraaf, Maastricht, Meerssen, Simpelveld, Sittard-Geleen, Stein, Vaals, Valkenburg aan de Geul and Voerendaal.
Our Vision
Safe Home South Limburg works with the development agenda 'Safety First!', according to the vision on risk-driven chain collaboration.
This means realising immediate safety first by stopping the violence and protecting the victims. Thereafter, assistance and risk-based care are initiated to tackle the underlying factors and achieve lasting safety (long term).
Safe Home South Limburg does this together with the local field and chain partners (including the police, the Public Prosecution Service, the Probation Service and the Child Care and Protection Board). This way, the correct follow-up steps and/or assistance for both victim and abuser are initiated as effectively and efficiently as possible. In addition to providing assistance, this involves criminal, civil and administrative interventions and care.
We work according to the principles of a learning organisation, with employees who continue to develop in all kinds of areas: we learn from ourselves, from each other and from our clients. We are constantly optimising our quality. We do this at all levels in the organisation according to the quality circle: plan-do-check-act. This allows us to work systematically, result-oriented and provide high-quality services.
Working Method Safe Home South Limburg
The tasks of Safe Home as laid down in the Social Support Act 2015, have been further elaborated by the National Safe Home Network in the Safe Home Action Protocol 2019. The municipalities endorse and facilitate the working method of Safe Home South Limburg in accordance with this protocol.
Safe Home South Limburg provides advice to citizens and professionals regarding (suspected) domestic violence and child abuse and assumes responsibility for monitoring safety when accepting a report. Based on the safety assessment, the next steps are decided on. If necessary, Safe Home South Limburg deploys the Conditions & Follow-up Service or the Investigation Service to determine whether the case does in fact involve domestic violence or child abuse. If cases are transferred to the local field (municipality and/or social services), Safe Home South Limburg monitors whether the set safety conditions have been met, whether these have led to immediate safety and lasting safety later on and whether attention is paid to efforts to recover from the effects of the violence. To this end, Safe Home South Limburg is in contact with the family and professionals from the local field. Once lasting safety has been achieved, Safe Home South Limburg closes the file.
For more information about the various services (purpose and working method) of Safe Home, see the Safe Home Action Protocol 2019.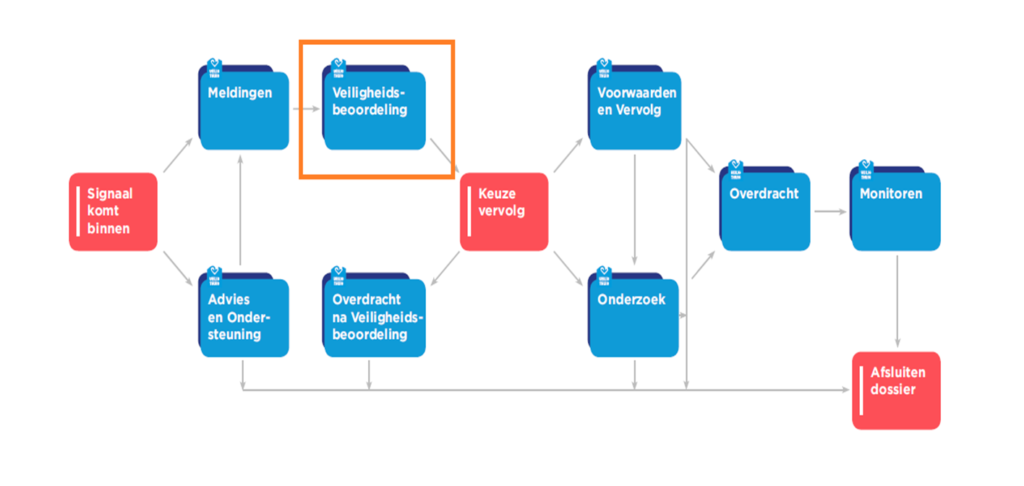 Collaboration
Combating domestic violence and child abuse is a complicated task in which many parties play a role and must work together effectively, together with the people involved. The repetitive, long-term and complex nature of domestic violence and child abuse requires a planned approach and structural coordination and collaboration between the parties involved.
Safe Home works together with partners in the field of justice, care, welfare and education, including the police, social services, general practitioners, hospitals and district and area teams.
Various forms of collaboration in which Safe Home participates are as follows:
Action Consultation Body
The Action Consultation Body is a provincial consultation body in which Safe Home South Limburg, Safe Home Central and North Limburg, the police, the vice squad and the Public Prosecutor meet weekly. The Action Consultation Body is intended to discuss the best approach and the correct composition of interventions. This way, early coordination is sought in cases involving a concurrence of punishment and care and/or in the event of (suspicions of) a criminal offence. Other organisations, such as the Probation Service, the Child Care and Protection Board and the Safety House, join if the case so requires.
Within the consultation body, information is shared and interpreted at case level. In addition, risks and opportunities with regard to safety are weighed and targeted actions taken that contribute to immediate and/or structural safety. It is also determined how the different actions of the partners can overlap and reinforce each other.
The main goal is to work together on the immediate safety for all those involved and to undertake any investigative actions and interventions safely, quickly and effectively.
ZSM / Accelerated Procedure
In the Accelerated Procedure (ZSM), Safe Home and the judicial partners (police and the Public Prosecution Service) work simultaneously and jointly with suspects who have been arrested for domestic violence. This way of working aims to more closely align the approach towards the suspect and the assistance provided to the victim(s), so efforts to protect family safety become more effective. Safety measures and interventions imposed under criminal law, such as temporary domestic exclusion orders, can strengthen the ongoing assistance. This way, the violence can be stopped and repetition can be prevented.
Youth Protection Consultation Body
The youth protection table is a regional consultation body that is organised by the municipality, in which the CI (Certified Institution), the municipality or Safe Home can discuss cases where there are concerns about young persons aged up to 18, who are exposed to a high risk of development issues. The Child Care and Protection Board is a permanent partner at the youth protection table.
Safe Home can choose to discuss a case in consultation, in order to reach a solution with all parties involved. On the other hand, Safe Home can use the consultation to submit a Request for an investigation to the Child Care and Protection Board. The latter is opted for if Safe Home is of the opinion that safety is compromised, i.e. the development of the young person is at risk, which cannot be resolved through voluntary assistance. Those directly involved (including parents) are invited to these consultations.
Triage consultation
The triage consultation is a weekly consultation in which Safe Home and the municipal teams (Youth teams and WMO teams) discuss reports of domestic violence. Transfer parties (social work/services) can be appointed as permanent participants at the triage table, according to the needs of the relevant municipality and in consultation with Safe Home.
At the triage consultation, the local field is included in the considerations of Safe Home and necessary information and expertise from the various participants are brought together. This way, the necessary pieces of the puzzle come together, allowing for a reliable safety judgement. Based on the above, a triage decision can be made and, if necessary, a direct transfer of insight into safety can be made to the local field. All this ensures that care and assistance are organised effectively and sustainably, so the safety of those directly involved can be restored or guaranteed.
MDA++
The Multidisciplinary Approach++ (MDA++) has been developed for those cases involving structural violence in situations of dependence. The MDA++ is there to help stop serious and persistent problems of violence and abuse and to realise long-term safety. Collaboration with those directly involved is central to this. Cases are often discussed where the previous deployment of assistance has not had the desired result and the structural absence of safety continues to exist. These cases are discussed in the monthly MDA++ table.
The MDA++ table consists of a flexible group, in which the Safety House and Safe Home are the permanent partners. They are also responsible for screening a case and for engaging the right partners, as well as for providing the after-care for cases. In addition, the MDA++ group consists of approximately 30 organisations, each bringing their own expertise, who can think along about the problem at hand, contributing creatively and free of interests. Cases are always discussed anonymously. After the consultation has concluded, the presenter of the case will have been given various creative solutions. It is up to him to apply these within the system or to ensure these can be applied in order to ensure safety returns permanently.
Human Trafficking Screening Consultation
Human Trafficking screening consultations are held weekly and involve Safe Home, the Aliens Police, Identification and Human Trafficking Department (AVIM) and the Human Trafficking Care Coordinator. In these consultations, cases are discussed that may involve (signs of) human trafficking. Human trafficking is often complex and usually involves psychological and physical abuse of power and manipulation. Because of this complexity, it's important that all available information I brought together and discussed jointly. Within this screening consultation, it is discussed and decided, should a follow-up be required, whether the case qualifies for a criminal investigation by the police; for the deployment of a Safe Home service (plus investigation); and/or for the deployment of a care coordinator for the victim.
Partners in collaboration
Working at Safe Home South Limburg
Are you a passionate professional with a clear vision on how to tackle violence in relationships of dependence? Do you accept the challenge of ensuring that the violence stops, together with partners in the chain?
Safe Home South Limburg is often looking for professionals passionate about safety in domestic environments. In the event of domestic violence and child abuse, we are committed to restoring safety. Safe Home is for everyone, regardless of age. Interested in joining Safe Home South Limburg? We offer challenging work in a dynamic organisation.
To view current vacancies at Safe Home, please visit https://www.ggdzl.nl/over-de-ggd/vacatures/
We also accept unsolicited applications. If you are educated to university level or are otherwise able to contribute at a high level of professional and intellectual ability and you are interested in working at Safe Home South Limburg, please submit your application explaining your background and motivation by completing this form.
For a better understanding of the tasks and responsibilities of Safe Home employees, please click in the organisation chart.
Internship
As a learning organisation, we regard interns as an opportunity. You learn a profession and therefore you ask questions and those questions keep us on our toes. In exchange, you can gain a huge dose of experience within Safe Home South Limburg.
That's why we offer internships for 3rd year students HBO Social Work at Hogeschool Zuyd. Internships are fulltime (32hours a week), for a duration of 40 weeks.
Are you interested in an internship at Safe Home South Limburg? You can submit your application by completing the application form on the page of South Limburg Regional Health Service..
Remember to motivate your internship request. We will contact you as soon as possible to see what the possibilities are.