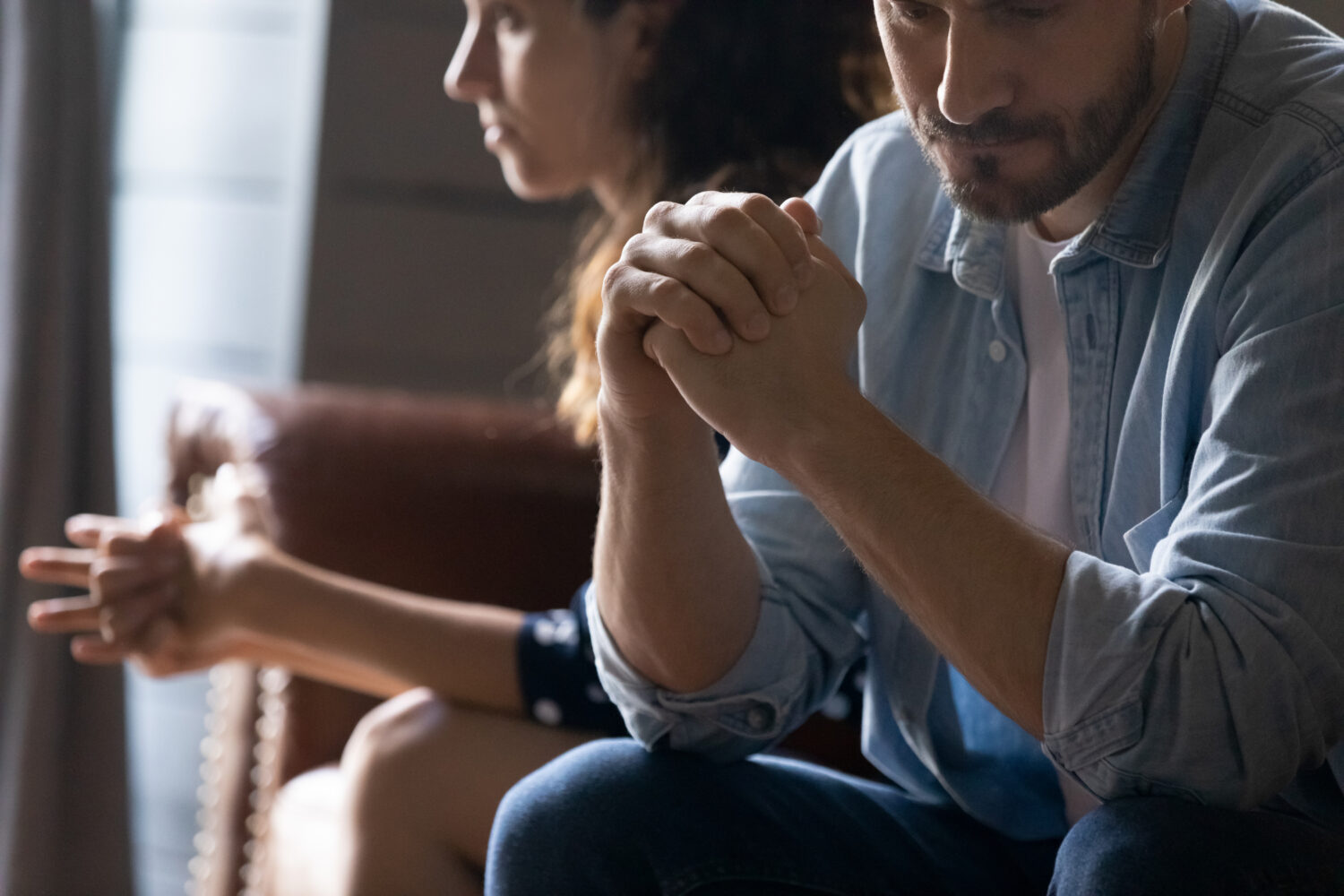 (Ex-)Partner violence
(Ex-)partner violence is all violence that takes place between a person and his/her (former) partner. This can be physical abuse, sexual violence or psychological abuse. Partner violence is common at all ages and in all cultures. The abusers are both men and women.
The violence does not arise suddenly, but usually creeps into the relationship. In many relationships affected by violence, you can see some kind of spiral of violence. This means that the more frequent the violence, the more serious it becomes. This also makes the relationship more complex and it becomes increasingly difficult to break the spiral. If nothing happens in the relationship, tension will build up over time, followed by another outburst of violence. The consequences are huge. Physical or psychological complaints can develop that can seriously threaten a person's health and functioning.
Children and partner violence
Children living in a family where violence occurs can suffer serious trauma, even if they haven't witnessed the violence themselves. They grow up with doubts and confusion about the meaning of love, intimacy and violence. The most common responses of children are sadness, fear, anger and powerlessness. Especially the fear that you never know what to expect when coming home or when there will be another fight is traumatic for children.
Young people and partner violence
Even as a young person you can experience partner violence, also known as dating violence. Many young people already experience violence in a relationship as early as in the courtship phase. Often the partner is the first real boyfriend or girlfriend, with whom they experience their first romance. Dating violence can involve all kinds of violence, such as name calling, insulting, extreme jealousy, isolating family and friends, ignoring, destroying personal belongings, telling secrets, hitting, pulling hair, unwanted sexual touching, using violence to have sex, rape and assault.
Are you affected by (ex-)partner violence?
This is what you can do!
Contact Safe Home
Safe Home is for everyone who is directly or indirectly affected by domestic violence and child abuse, including (ex-)partner violence.
You can call for advice and support. This can either be for yourself or for someone else. You'll speak to an employee who will listen carefully to what you have to say. This employee answers questions and gives advice. The employee will check with you whether professional help is needed and what help is best. You can remain anonymous if you want or need to.
Soms is het snel duidelijk welke problemen er zijn en welke hulp Sometimes, it quickly becomes clear what the problems are and what help is needed. In that case, we'll refer you to the right service or organise the right help for you. Sometimes, the problem is not clear and therefore that needs to be established first. Safe Home does this together with the people concerned, as much as possible. But if that's not possible, Safe Home can also conduct an investigation without the consent of those involved, should this be necessary for the safety of the children or adults.
Are you not sure? Call us or chat, anonymously if you want, for advice. Nothing changes if you don't!
If you want to report (ex-)partner violence, contact Safe Home in that case as well. You can report anonymously without the knowledge of those directly involved, but Safe Home does record your details.
Talk about it with someone you trust
Praten met iemand in jouw omgeving is een belangrijke eerste stap. Vaak zijn er meer mensen bereid je te helpen dan je zelf denkt. Een goede vriend, een familielid of een buurman of -vrouw die je vTalking to someone close to you is an important first step. Often, there are more people willing to help you than you think. A close friend, family member or a neighbour who you trust. In addition to opening up to this person, you can also ask if he or she will come along with you to a relief agency or General Practitioner.
If you are a child or young person and afraid to talk to an adult, you may want to talk to someone your own age. A friend, the girl next door or a classmate you trust. Whatever is best for you. Once you've taken that first step, you will find that getting things off your chest feels good. This could encourage you to talk to an adult, such as someone at school, a neighbour or an uncle or aunt.
Children who want to talk about problems they have at home can also call or chat with the Children's Helpline. The telephone number is: 0800-0432 (free call) or chat via the website of the Children's Helpline.
Young people between the ages of 18 and 24 can chat anonymously with the support line for free 'Do You Need Help'? or call the free number 0800-0450 (lines open daily between 2pm and 10pm). You can talk about anything.
Children and adults who are victims (or witnesses) of sexual abuse can also contact the Sexual Abuse Helpline, by calling 0900-999 90 01.
Alternatively, you can contact Victim Support Netherlands for help and advice through their website or by calling telephone number 0900-0101.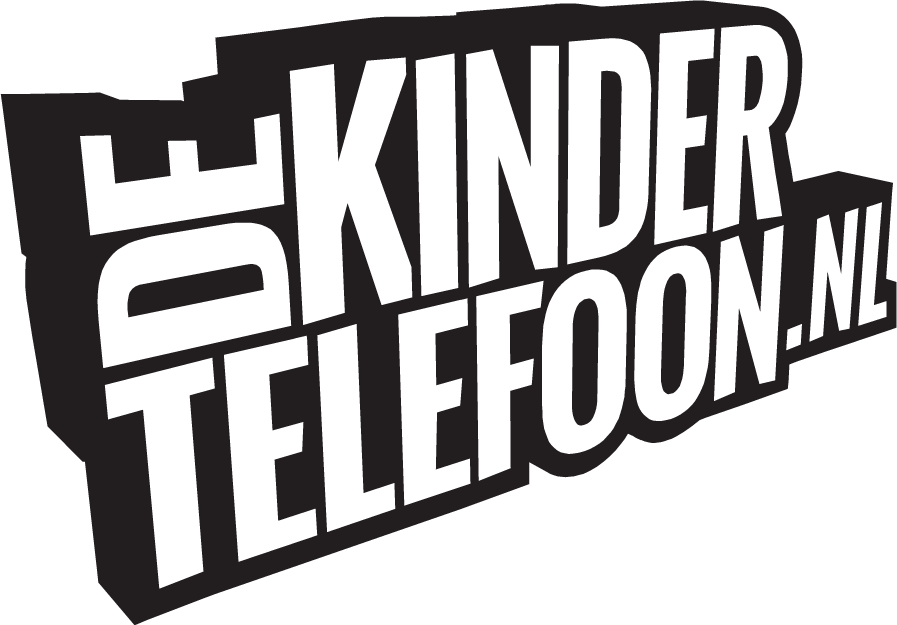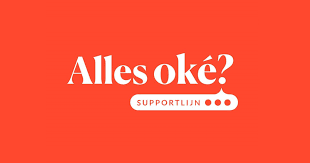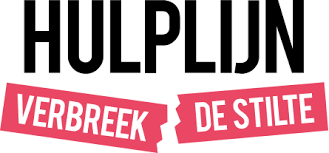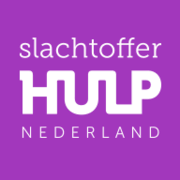 Need help right away? Call the police!
What happens when I call?
We listen to your story
You get advice
We will look for help together
More information
This is what you can do if you're worried about someone else
Contact Safe Home
If you have strong suspicions that someone is a victim of (ex-)partner violence, you must report this. It is important that the situation becomes safe again and that help is available for all, because the violence doesn't stop by itself. Someone has to take that first step!
You can contact Safe Home for advice and support. You can call us (0800-2000) or chat with us.
If you want to report (ex-)partner and/or domestic violence, contact Safe Home in that case as well. You can do so by completing the report form for professionals or by telephone.
Talk to the people involved
Talking to the people you are worried about is a big step. You often don't know what is going on exactly. And you don't want to hurt the other person's feelings. In addition, those directly involved may feel ashamed and want to keep it secret. It is also possible that your concerns were unjustified. Still, it is better to find out. If the case does involve (ex-)partner violence, you can discuss together how you can do something about it.
Tips on how to start a conversation with the (potential) victim:
Start the conversation by talking about something light and simple, so the person will feel at ease.
Ask open questions about things you have noticed. Avoid filling in the story, instead let the person talk about it him-/herself. Avoid questions such as 'did you feel hurt?', but rather ask 'I noticed …, how do you feel about it?'.
Avoid using the word 'abuse'.
Avoid saying bad things about the family. It doesn't help to judge. People are very loyal to their family and friends, and will be inclined to defend them.
Stay calm in case the person becomes emotional during the conversation, distract him or her for example with a practical question.
Don't make promises you cannot keep. Never promise that you will keep a secret – to be able to help the person, you will probably need help or advice of others. Instead, ask the person if you may try to help him or her.
End the conversation with a light topic, such as plans for the afternoon or the weekend.
Tips on how to start a conversation with the (potential) abuser:
Don't start the conversation off too 'heavy'. Suggest for example to go have a coffee.
Listen carefully to the other person and ask open questions, such as 'how are you?', instead of something like 'things aren't going so well, right?'
Show understanding and don't judge about what the other person is telling you.
Are you capable of helping the other person with his/her problem? For example, by taking over some tasks for an afternoon? A small gesture can mean a lot!
Revisit the conversation at a later moment, perhaps you can help him/her in a different way.
Need help right away? Call the police!